Festive Jewelry Flair for the Fourth of July 2019
It's that time again to show off your style at the beach, the fairgrounds, the backyard parties, or while dining al fresca in town. Independance Day is upon us and it's always a great day for gathering with friends and family while grazing through barbecue samplers and deviled egg platters. It's a chance for you to put out some really great fashion forward pieces like floral adorned wide-brimmed summer hats and strappy sandals. The sun-dress for the ladies is a must and maybe some board shorts and a classic T for the guys. Anyway you look at it, this day screams fashion and fun.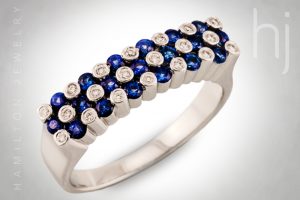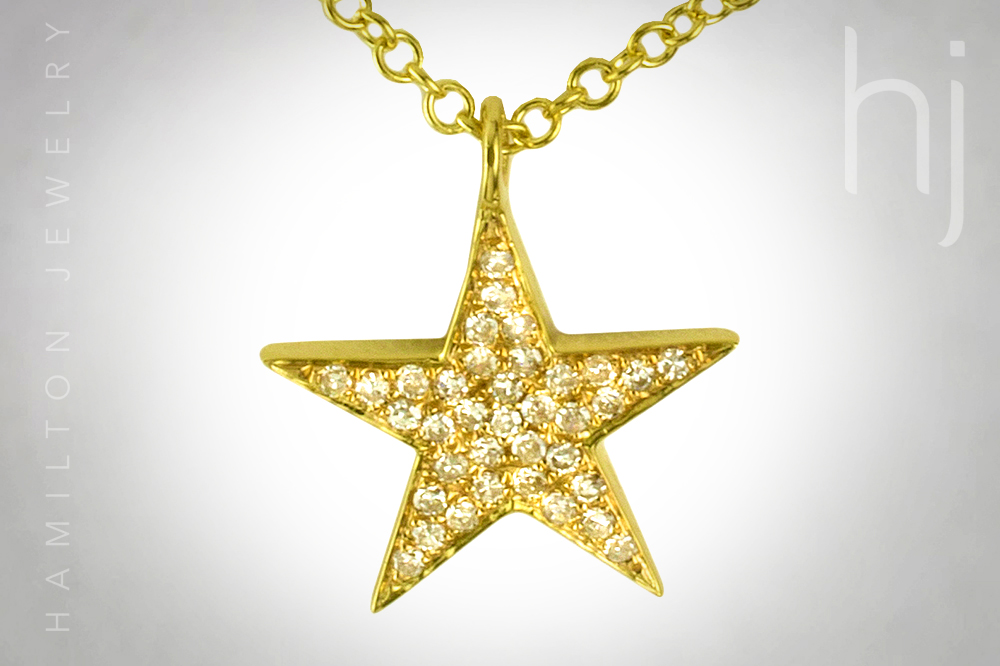 Well, if we're talking "fashion" then don't forget the jewelry. Jewelry is a great way to accessorize any style outfit. A lot of times people think that jewelry is only to "dress up" a look, but it's quite the opposite as well. Dressing down a look or rather 'making it more casual' is a chance for the right jewelry pieces to get to work for you. A simple gold or silver star pendant on a chain is the perfect way to add some bling without going over the top while staying festive to the holiday. If you're going to be outside in the sun at a slightly more formal gathering, Hamilton Jewelry Chicago has a beautiful blue sapphire and white diamond band set in 18k white gold that will catch that sunlight and sparkle your way into the fashion gossip of the crowd.
The Fourth of July is the height of summer fun when all of the flowers are in full bloom with butterflies and honey bees out and about doing their thing. If blooms and butterflies are your thing, Hamilton Jewelry Chicago has some great pieces for you, including a pink sapphire and ruby floral ring, a diamond and pink sapphire butterfly ring, and a white and champagne diamond floral ring. Each of these will get you a second look from passers-by.
So, take a chance with some fabulous jewelry pieces that you can purchase, custom design, or short-term lease for the upcoming festivities. Independance Day, the Fourth of July, 2019 is undoubtedly going to be a fantastic showing of some beautiful jewelry designs by men and women from all across the country, so why not get on board and find that perfect piece that matches your personal style and accessorize your outfit with it today.