Five Things to Do to Create the Perfect Wedding Proposal
Your wedding proposal might just be the most important moment of yours and your potential mate's life. The actual moment where he or she says "yes" is a blip, but the buildup and the lingering memory of that perfect wedding proposal can take time and feel as if it's lasting forever. We, at Hamilton Jewelry Chicago, have helped create the "knot" tied to many fingers as symbols of commitment, love, and devotion for decades. We have heard many versions of proposals over time and decided to put together a list of some of our favorite ideas for how to pop the question; in the best and most memorable ways imaginable. So, here is our list of five things you can do to create the perfect wedding proposal.
No. 5: Involve Family
It's always important to bring yours and their family into the mix as a sign of respect. Instead of just inviting both of your close family members and friends to the wedding, why not ask them to be present and a part of the proposal as well. This way everyone important feels even more connected to your life-merge and you'll have many voices telling the tale of how you proposed at upcoming events – the rehearsal dinner, bridal shower, and wedding reception.
No. 4: Keep It Real
It's easy nowadays to get all caught up in the excitement of having that unique, one-of-a-kind wedding proposal, like the ones you see all over YouTube. You know the kind. The one who is proposing hires dancers, singers, and actors to put on an ostentatious show from flashmobs to beautifully choreographed performances, all to pop the question in a way that will go viral across social media for years to come. If you have the funds, time, and talent to pull this kind of proposal off, then go for it. But if not, then keep it real and keep it manageable. Remember: small, simple, and elegant will be more memorable than oversized, complicated, and clumsy. Find a few friends and family to help you keep the potential bride or groom in the dark. Then a simple surprise trip to their favorite restaurant, coffee shop, or park will do the trick quite nicely.
No. 3: Don't Over-Hide the Ring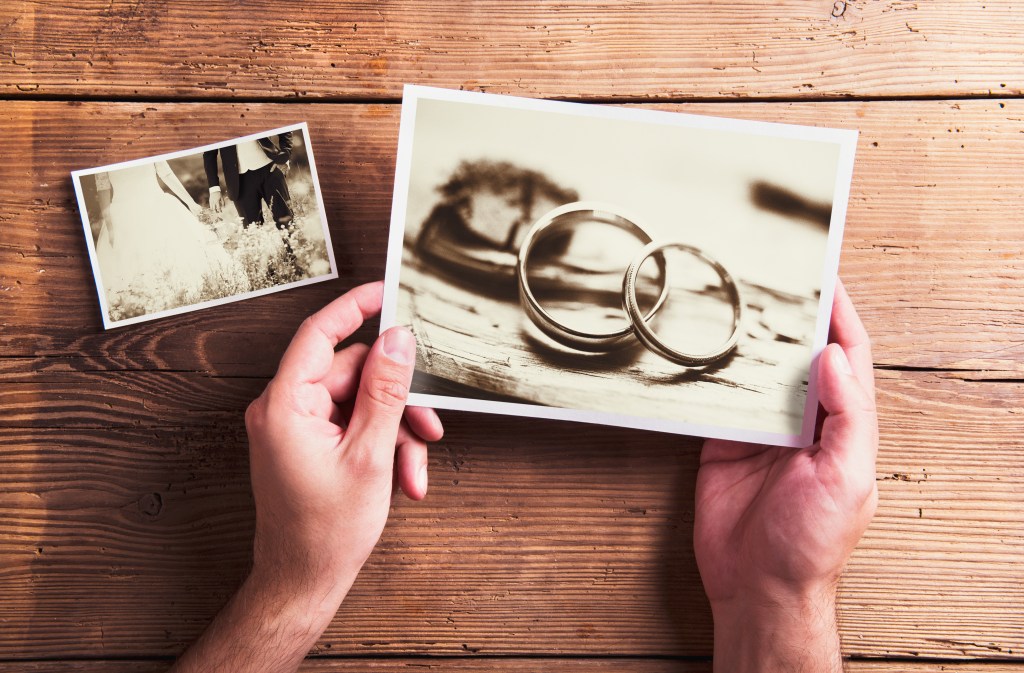 We've all seen the hiding of the ring go horribly wrong. Like when it gets put in a glass of champagne and the recipient swallows it and chokes. Or the ring gets inserted into a piece of cake and the soon-to-be-spouse chips a tooth from chomping down blindly. Don't try and get too creative with hiding the ring, especially in food. You don't want the answer to your question curtailed by a trip to the emergency room. Cliché can be romantic, but there are ways to guarantee no one gets hurt in the process. Instead of putting the ring "in" the champagne, add it to the stem at the base like a wine charm. Maybe in lieu of secretly placing the ring inside a piece of cake, try putting a sprig of mint leaves through the ring and set it on the plate next to the dessert slice. Try placing inside an envelope with a photograph of their parent's wedding and tuck that under their napkin at the table. Always think "adjacent" instead of "inside" and you'll have a drama-free wedding proposal for sure.
No. 2: Think Outside the Box
As we mentioned, sometimes the cliché can be very romantic and still create a classic feel to this unforgettable moment. But why not try something new and different to really get their attention when you propose. Back in the day, skywriting was a fantastic way to ask for their hand in marriage… if you were always hanging out at the beach. Sports fans would get their chance to ask on the stadium jumbotron. But what if your soon-to-be-wed beloved is more of a museum-goer? Or a foodie? Or a gym bunny? Try contacting a local museum or art gallery about putting up a giant written proposal, mural size, and placed on an easel or an unused wall. For a foodie, leave the ring out of the food and drink; instead have the server bring it in a beautifully wrapped box, presented on a tray right before dessert. The gym bunny would be quite surprised if everyone working out and the staff was all wearing t-shirts that stated, "Will You Marry Me, _ _ _?" when they went for their usual workout. Surprise can be so much more effective when you just try something fresh and innovative. So, think outside the box and you'll be amazed at how easy one great idea can forge this memory of a lifetime.
No. 2: Think Outside the Box
By "clean it all up" we simply mean making sure that everything is as beautiful, clean, and crisp as possible. Be sure to get yourself groomed to the max. Ladies and gents can all benefit from a trip to the spa for some skin treatments and to the salon for some hair work and a mani-pedi. Dress appropriately for the venue of your wedding proposal; never adorn any dirty, smelly, torn clothes (even for the gym bunnies out there). If need be, rent a tux or nice suit, for the guys. Ladies, most high-end boutique stores will actually loan you dresses and accessories for a small fee. At Hamilton Jewelry Chicago, we loan jewelry for all kinds of special events. Get your car detailed. Hire a service to clean your house or apartment. Get some nice 'unoffensive' smelling candles. Be sure to throw away any delivery containers and transfer all food to ceramic dishes if you're dining at home. Overall, just make sure that everything is as clean and polished as possible so that nothing tarnishes the amazing moment that you are going to create.